Debt management company Gregory Pennington have commented that the recent cuts in consumer spending and saving is a clear sign of the way the credit crunch and rapid inflation is forcing consumers to change their spending habits, and have advised consumers to do what they can to stay out of debt in the coming months.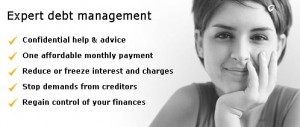 As reported in The Guardian, spending and saving in the UK have taken a big hit in recent months. Following years of "debt-fuelled spending", consumers are now being forced to reassess the ways they spend their disposable income. Just a few of the measurable effects include:
· New car sales at their lowest levels since 1966
· The number of people putting money into a personal pension fell by 1 million to 7 million over the last year
· Household savings are at their lowest since the 1950s, at an average of 1.1% of income in August 2008.
A spokesperson for Gregory Pennington said: "These figures paint a worrying picture for the economy, confirming many people's fears about the extent of the problems we are currently facing.
"In a more stable economy, we would expect to see one of two things: spending going up and saving going down, or saving going up with spending going down. The two normally run opposite to each other. But due to the rapid rise in costs of living, we are actually seeing both go down, because people are increasingly being left with no money to do either.
"This is a dangerous situation – usually, we would advise consumers to make sure they are saving plenty to use as a 'financial buffer', should things get particularly tight. But the simple fact of the matter is that many people don't have the money to do so."
The Gregory Pennington spokesperson warned that the problems in the economy mean many people could be in danger of falling into debt in the near future: "Many people are finding that the financial commitments they made a year ago or more are becoming less and less affordable, particularly in the housing market," he said. "Rising food, energy and transport costs have hit most of us hard, and while they continue to rise, more people are at risk of their outgoings exceeding their income. Once people fall into debt in this way, it often isn't long before interest builds up and the debt can become unmanageable.
"We advise anyone who finds themselves falling into debt, or anyone who thinks they are about to, to contact an expert debt adviser as soon as possible. There are a range of debt solutions available to suit various situations, including debt management plans, debt consolidation loans and IVAs (Individual Voluntary Arrangements)."
Via EPR Network
More Financial press releases